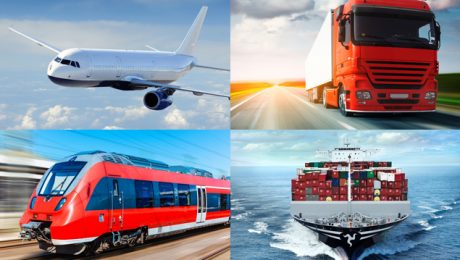 SEA PORTS
Sea transportation owns the biggest market share in total transportation industry all over the world. In this sector, we deliver service packages of feasibility study, project and construction management, design, engineering, procurement, equipment installation and construction for the following projects:
– Developing Commercial Ports
– Developing Special Ports for Special Applications
– Constructing Oil & Gas loading/discharging Jetties
– Constructing Marine Structures
Exploiting an effective marine construction fleet and engaging professional teams, we are capable to execute the following operations in efficient ways:
– Dredging
– Land Reclamation
– Pile Driving
– Trenching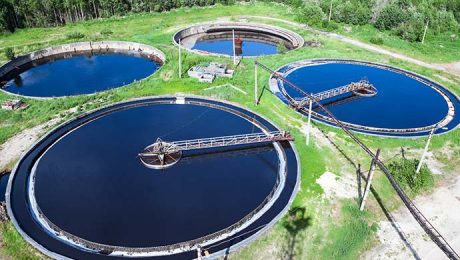 WATER & WASTEWATER TREATMENT
Water treatment is, collectively, the industrial-scale process that makes water more acceptable for an end-use, which may be drinking, industry, or medicine. Water treatment should remove existing water contaminants or so reduce their concentration that their water becomes fit for its desired end-use, which may be safely returning used water to the environment.
The processes involved in treating water for drinking purposes to provide a safe source of water supply may be solids separation using physical processes such as settling and filtration, and chemical processes such as disinfection and coagulation.
Wastewater treatment refers to the treatment of polluted water, where the pollution could be from human waste, industry, agricultural waste or other sources of pollution. Wastewater treatment is the process that removes the majority of the contaminants from wastewater or sewage and produces both a liquid effluent suitable for disposal to the natural environment and sludge.
In this sector, we deliver service packages of engineering, procurement, and construction in Water & Waste Water Treatment projects for industrial and municipal uses.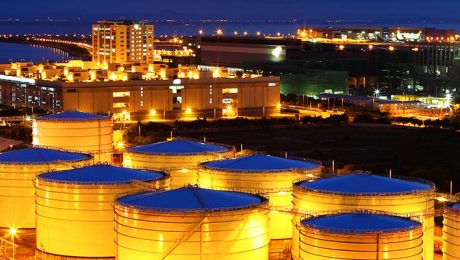 OIL & GAS REFINERIES
As an essential part of Oil & Gas Downstream, we build, maintain, repair and operate refineries designed for following feedstock:
We deliver full service packages in feasibility study, project and construction management, detailed & field engineering, material procurement, civil construction, fabrication, structures, mechanical & piping erection, electrical & instruments installation, pre-commissioning, commissioning, test runs, maintenance & repair and operation for all noted types of refineries.
– Heavy Crude Oil
– Light Crude Oil
– Natural Gas
– Gas Condensate